Doors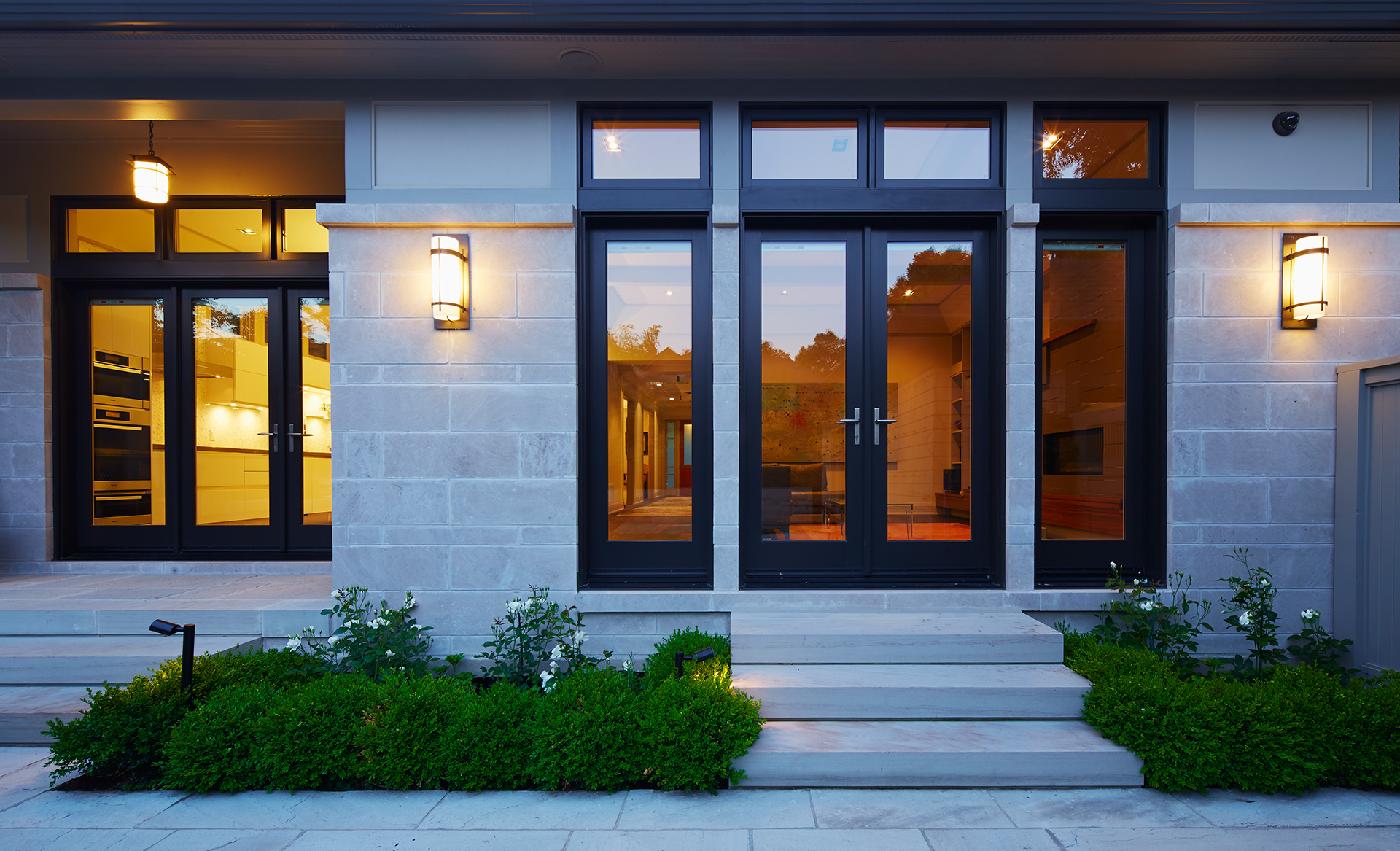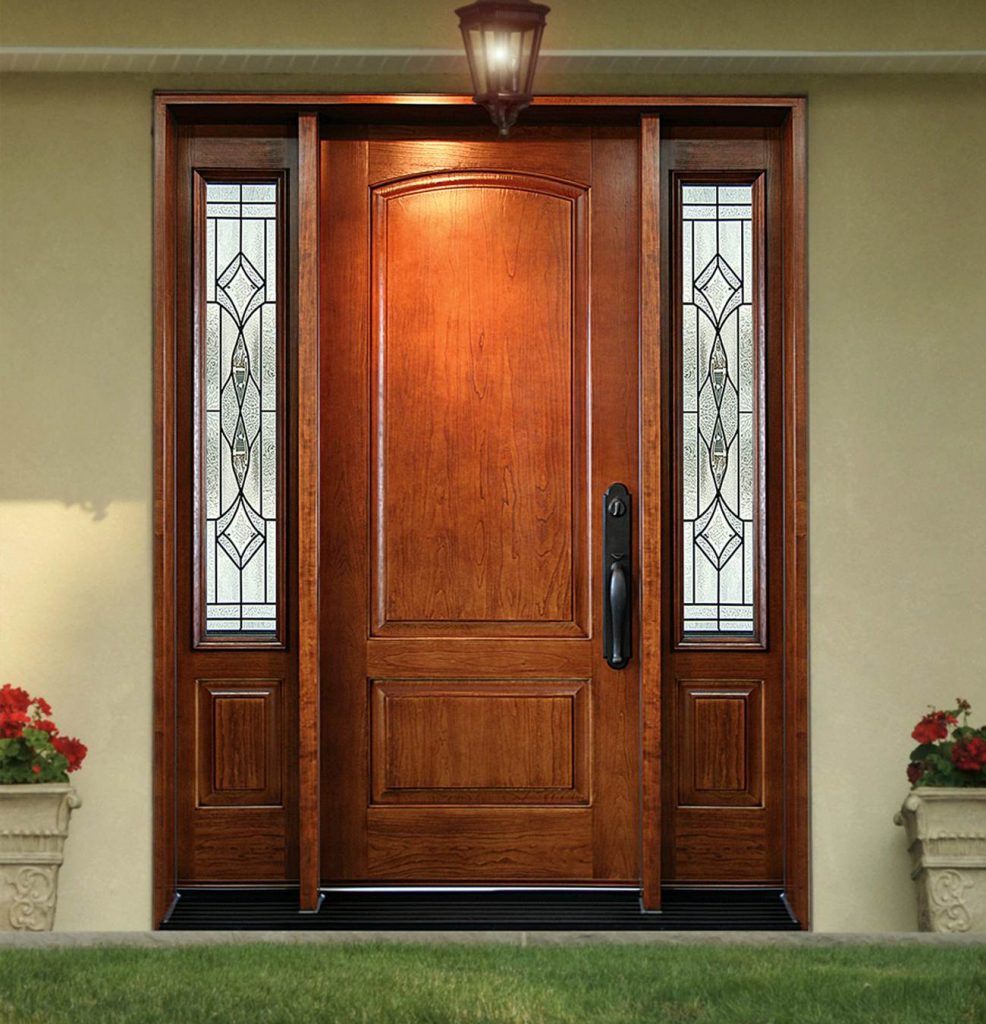 Fiberglass Series
Hardwood doors need to be re-stained and re-sealed every 3-5 years. Thankfully, fiberglass technology has evolved to the point where it mirrors wood in both look and texture, making it a cost-sensible solution for economy-minded renovators.
Just as importantly fiberglass doors provide superior insulation resulting in substantial energy savings. What's more, Martindale Doors are designed so that the deadbolt is thrown while ramps push outward to seal the door to the weather stripping. This provides an almost air tight barrier between the comfort of your home and the elements outside.
The most recent development in this burgeoning technology are fiberglass frames manufactured to match the doors exactly – doors no longer have to be hung in wood frames. There is also a much wider variety of designs available and they can now be fitted with sidelights, transoms and leaded glass panels.
Another benefit of fiberglass doors is environmental since they eliminate the need to harvest wood from our forests. But in the final analysis, it's the appearance that's going to make or break the choice of a front door.
View Catalogue
Steel Series
Compression weather stripping around the perimeter of the door jamb, ensures an airtight seal performing twice as well as magnetic weather strip. Frame members are select kiln dried pine, finger jointed to minimize warping.
Optional extruded aluminum cladding, (available in most popular window colours) eliminates painting of wood frame, and protects wood from deterioration. Mitered clad corners are strengthened with metal cornerlocks.
The door panel itself is constructed of 24 gauge steel (the lower the number the thicker) and a Polyurethane foam injected core. They come pre-hung in our wood frame or in our extruded aluminum clad frame. We use a replaceable "Q-Lon" weather stripping along with a self draining, thermally broken sill.
You can choose from four different finishes on our stock hinges and with the available multipoint hardware this makes the Martindale Steel Entry System the right choice for your home.
View Catalogue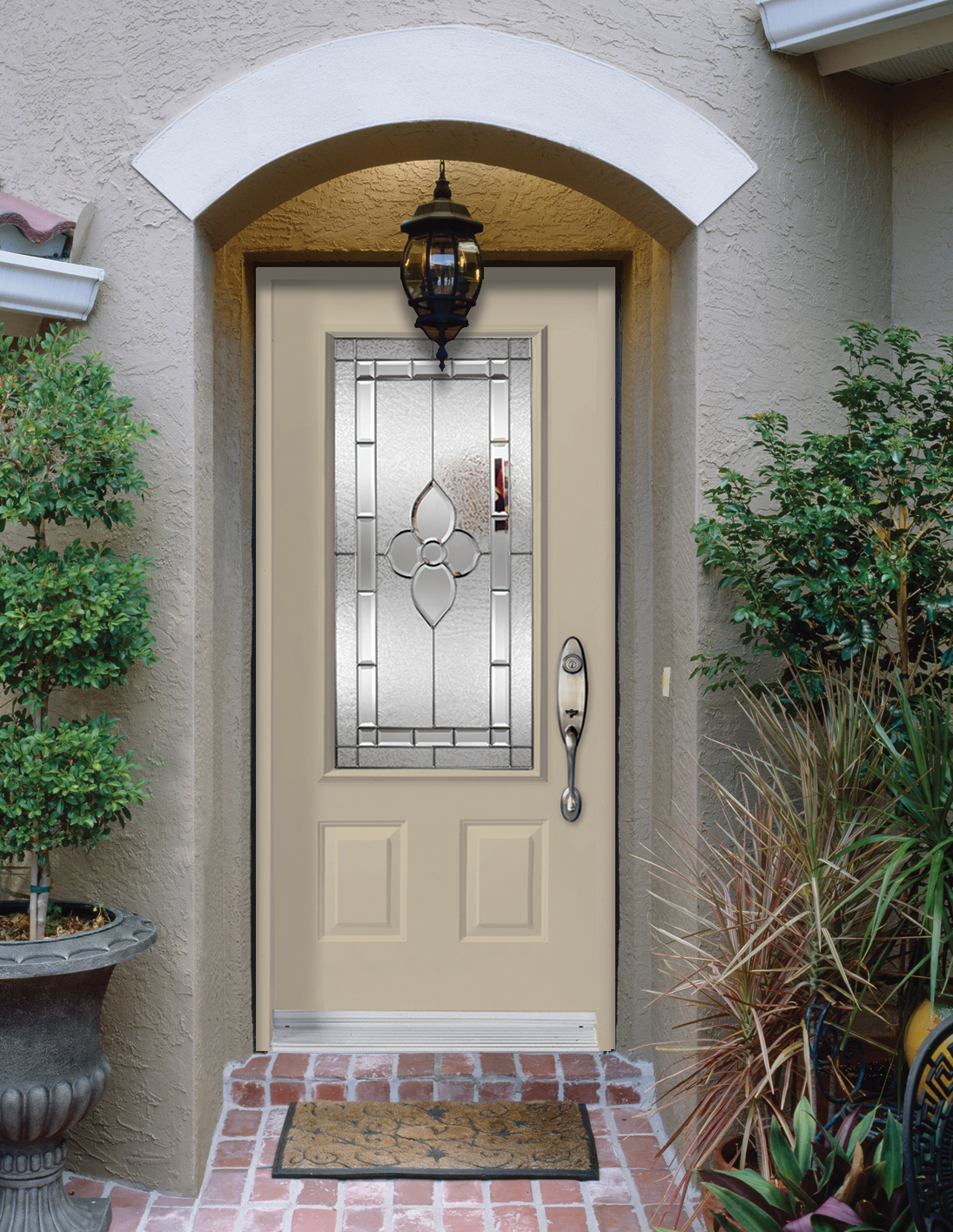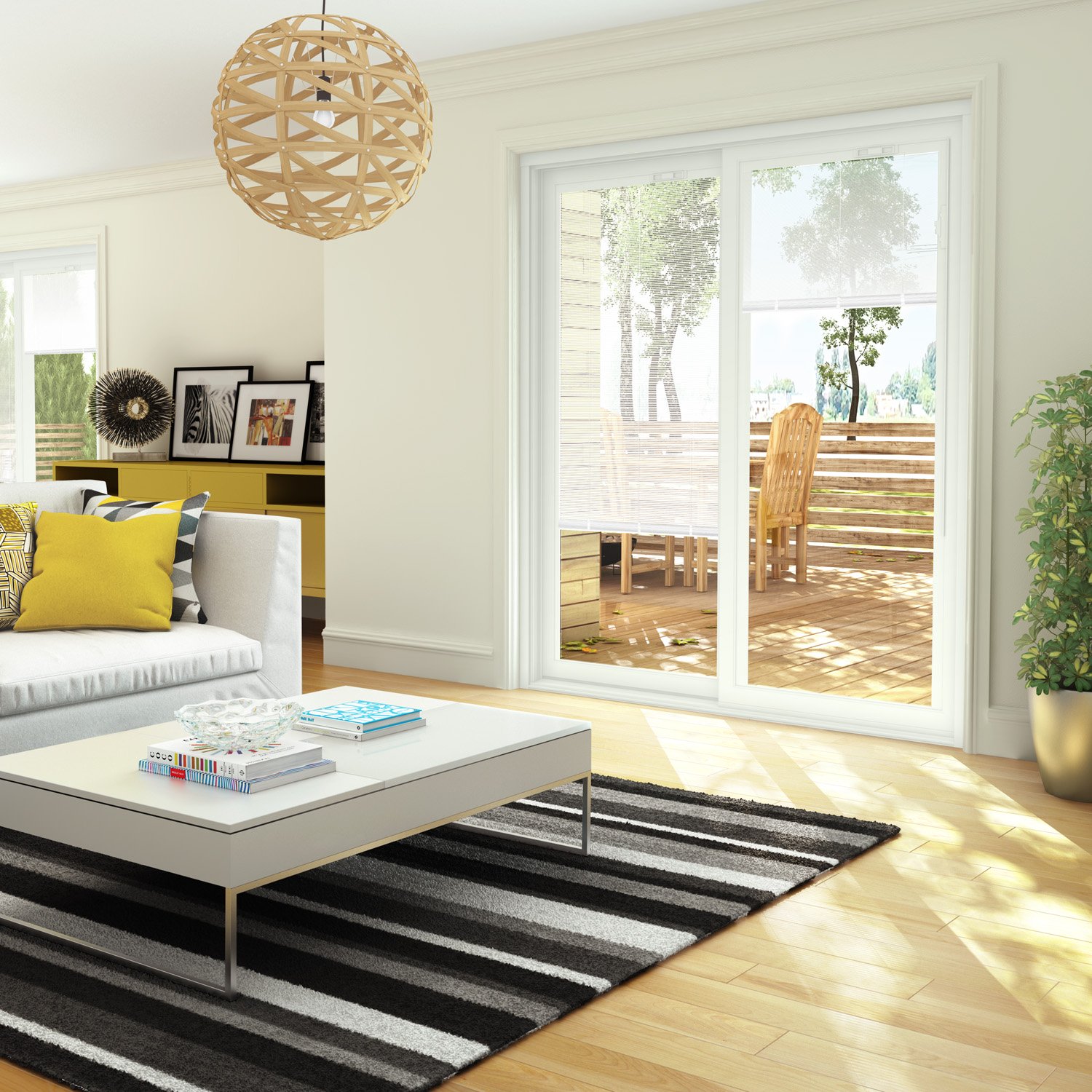 Patio Doors
The Martindale patio door is a high-quality product designed for attractiveness and style. They are engineered for durability and efficiency – at a price that represents great value.
They are made with AAMA_Certified multi-chambered vinyl extrusions, made in a state-of-the-art manufacturing environment. The extrusions resit warping, cracking and peeling – and never need to be painted. Reinforced metal sashes provide superior rigidity and fusion welded corners offer a perfect seal.
It is designed with a PVC low profile threshold sill which is sloped for quick drainage. The adjustable tandem rollers slide effortlessly on anodized aluminum tracks.
An Edgetech Premium Super Spacer is used between the panes of glass to help resist condensation, reduce noise and boost insulation by as much as 30%. The glass used is a double strength and tempered for added security.
There are countless creative possibilities such as wood grain interiors, decorative grills, deluxe hardware and exterior color options.
View Website