Steel Series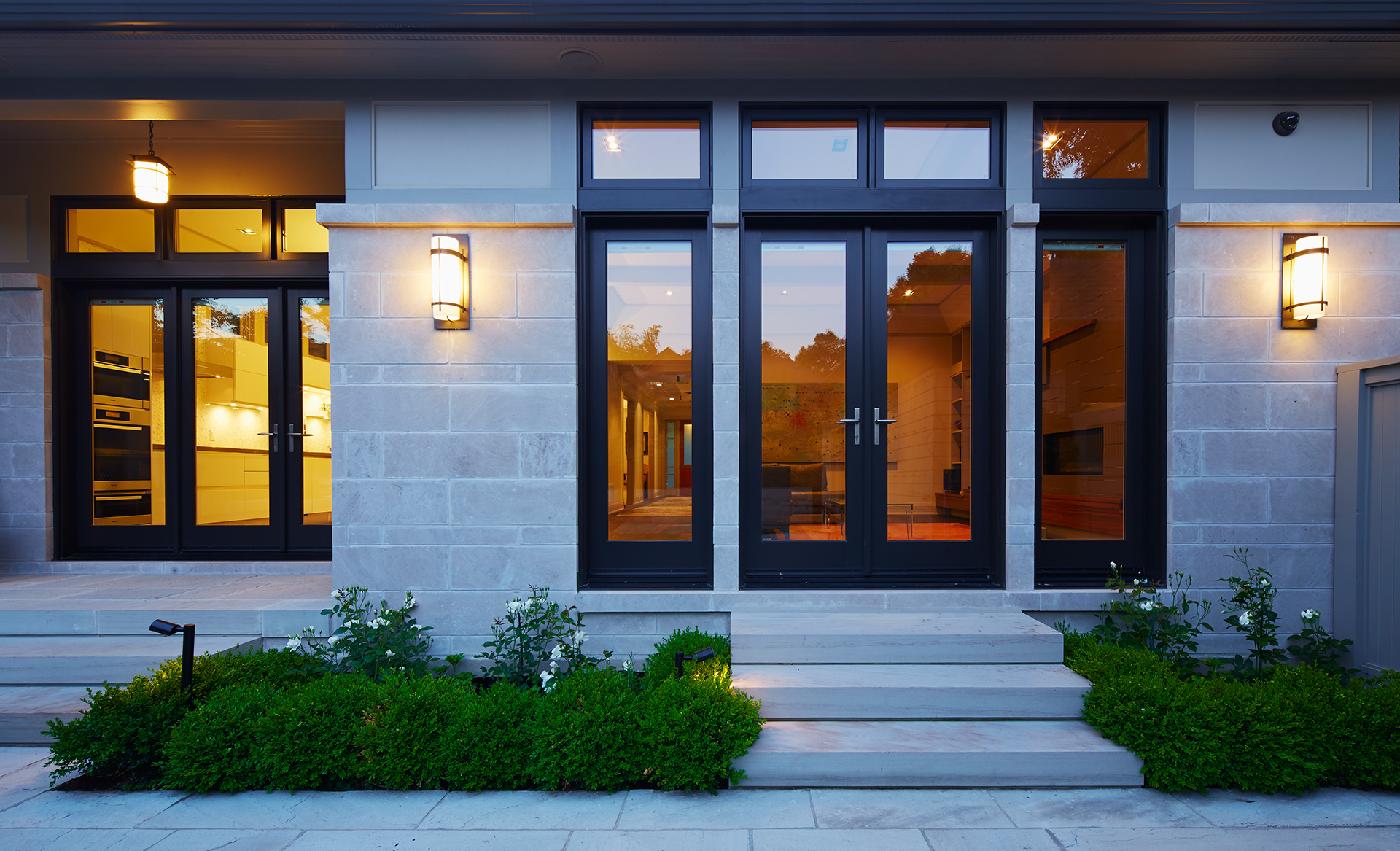 Introduction
Established in 1943, family owned and operated, Martindale Window & Door Inc. has been supplying the highest quality products and service in the window and door industry for over 60 years.
As a Windsor, Ontario, Canada based company, Martindale is constantly striving for perfection to better serve our customers. This we feel is the key to our longevity and success. That's why Martindale is one of the most progressive window and door companies in the area.
Progressive in our thinking because we have set a higher standard for ourselves. As a whole, we are not only a window and door company but a consulting company as well. Our staff has had extensive training in the field. The end result is an experienced and knowledgeable sales staff with technical expertise. We are able to examine each client's unique situation, qualify their needs, make recommendations and determine a plan of action that helps the customer make the best choice possible. Martindale will satisfy your requirements and overcome unforeseen obstacles along the way.
Martindale Frames
Our Fiberglass frames will match fiberglass doors to complete a total elegant rich wood look without any of the problems that can occur with wood frames. Composite Fiberglass frame matches the doors.
Fiberglass Frames
An innovative new alternative to traditional wood door frames. After extensive research and development, we have formulated a poly-fiber door frame system that combines all the strength and convenience of wood with enhanced properties that make it moisture, rot and insect resistant, with the added beauty of wood. This unique formulation means that they will not absorb moisture and will never warp, splinter, or rot. And the system can be machined the same way as traditional wood frames with no added hassles. These frames guarantee a long-lasting, rot-free entryway that will maintain its integrity for a lifetime.
Wood Frames
Traditional wood door frames are made of Finger Joint Pine. They are designed to enhance structural properties, reduce warping and ensure years of trouble-free performance.
Aluminum Frames
Designed with the same Finger Joint Pine Frames. Cladded with prefinished heavy extruded aluminum. These frames will ensure a maintenance-free durable exterior finish and will allow any of our vinyl window products to be mulled as sidelites or transoms.
Features
Compression weather stripping around the perimeter of the door jamb, ensures an airtight seal performing twice as well as magnetic weather strip.
Frame members are select kiln dried pine, finger jointed to minimize warping.
Optional extruded aluminum cladding, (available in most popular window colours) eliminates painting of wood frame, and protects wood from deterioration. Mitered clad corners are strengthened with metal cornerlocks.
Exterior Frame Types
Wood
Extruded Aluminum Clad
Hinge Types
Brass
Nickel
Black Chrome
Victorian Bronze
Sills
The aluminum and vinyl sill is thermally broken to eliminate frost transfer.
The adjustable multi fin overlap bottom weather-strip and self-draining sill provide a true barrier against water and air filtration.
Steel faces wrapped around top and bottom edges. Double wrapped around vertical edges for rigidity. Both steel faces are hot dipped galvanized for resistance to rust and corrosion, along with a factory applied primer ready for finish painting.
Continuous wood perimeter provides a thermal break between outside and inside surfaces to eliminate frost and condensation.
Solid polyurethane foam core is injected between two steel facings to fill every air space and permanently bonded to provide outstanding insulation and stability.
Multi-Point Locking System
Multi-Point hardware system provides more than just security… it offers homeowners better door closure and sealing than a single point lock. Featuring a durable and ergonomic design that allows for easy door operation. I-beam construction incorporates greater strength, stiffness and security into the complete lock system.
It's performance exceeds most industry standard security requirements. Once the door is fabricated the lockset is 'let-in' and held securely into place with six mounting screws.
Varieties of handle sets and finishes available for your unique door or we can match a custom design to your needs. Security and functionality are paramount when choosing door hardware, and you'll find both in a truly innovative Multi-Point hardware solution from Martindale Window and Door.
Lock Features
Added security – all 3 points latch and all 3 points deadbolt (1″ throw)
Release of the latch and deadbolt is a single downward movement (Intuitive North American Function)
Roller construction for easy low force operation
Excellent impact testing performance
Excellent cycle testing performance
Top and bottom latch design allows for door misalignment and 3/16″ pull-in when deadbolted
Soild brass 5-pin cylinder with Weiser keyway, may be customer re-keyed to Kwikset, Master or Weslock
Deadbolts include anti-saw hardened steel pin
Standard heights for 6'8, 8'0″ door applications – custom heights available
Handle Set Features
Variety of styles and finishes available
Visual locked/unlocked indication – 90° thumb-turn rotation
Solid brass strikeplates and faceplates
Trim sets can drive our multi-point or traditional latch and deadbolt
Exclusive series of art-grade
Solid bronze handles available
System Features
Proven design and reliablity (over 10 years of field operation)
Designed and manufactured in the U.S.A.
10 year residential limited warranty on materials and workmanship
Colours
Martindale offers different colours from our Steel door systems. We can paint the exterior and/or interior of your door panel to match all our aluminum clad door system. We use the highest quality paints so that our doors can withstand all the outdoor elements.
Available Exterior Colours
Door Types
Slab Door No Glass
Warranty
Entrance Door Warranty
Martindale fiberglass door panels are warranted against such defects in material that might result in blistering or deterioration of fiberglass skin. These types of doors are warranted against other defects in material such as delamination or warping beyond industry standards of 1/4″.
Aluminum Clad Wood Frame
Martindale aluminum clad door frames are warranted against such defects in material that might result in blistering or corrosion of painted exterior.
All door frames and door panels must be painted with two coats of finish paint or stained and sealed. Door panels must be finished on all six sides.
The warranty period is for Ten (10) Years from date of delivery. This warranty will become null and void if harmful cleaning solutions or abrasive compounds are used as well door frames must be installed in strict accordance with guidelines that are plumb, square, shimmed and properly secured on sides and top with a bead of sealant between bottom of sill and sub floor.
Door Lite Glass and Frame
Door lite glass and frame warranty is the responsibility of the door lite manufacture. As Martindale deals with many suppliers to be able to facilitate a vast array of designs and styles required by customer demand.
Labor cost of repair for the above warranty is covered for one (1) year from date of delivery. Martindale will not be responsible for cost of finishing or installation, Martindale's maximum liability is limited to the amount of the original purchase price.
To make a claim under this warranty, the owner must notify Martindale Window & Door Inc. within thirty (30) days after defect has first appeared. This notification must include:
Name and address of the owner
A copy of invoice and date of installation
A brief description of the defect for which warranty is requested
Effective Nov 1, 2005